Is Your Million-Dollar Practice at Risk?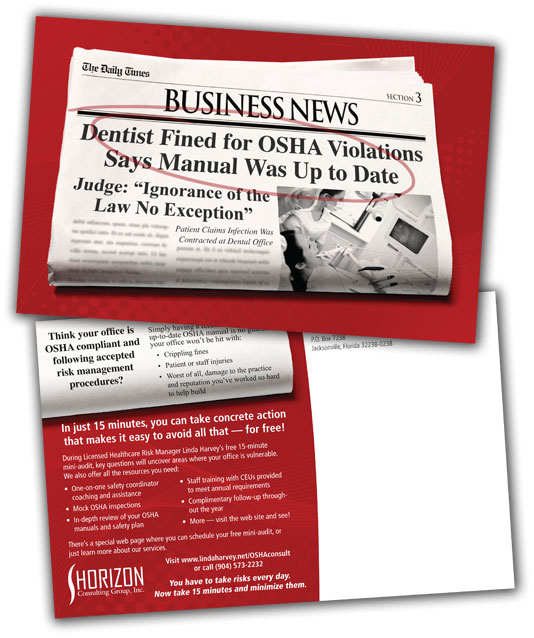 Recently, I had the pleasure of doing some work for Linda Harvey for a direct mail piece. Linda specializes in risk management in the medical and dental fields.
I didn't realize how many things needed to be kept up-to-date and monitored for these fields. Unless your employees are actively informed of new procedures, it seems it would be difficult to keep track of it all. I learned that Linda specializes in keeping you prepared for OSHA inspections and safety procedures to avoid fines or even worse. She does consulting, training, and other services you can learn about on her website.
I assume that most of you in the dental and medical fields are familiar with having this kind of help. But, if you find that you are looking for someone that provides risk management, contact Linda. She was wonderful to work with and I she would be happy to explain her services.