Ask Lena: InDesign 5 Questions

Question
I guess Adobe made some changes to Indesign 5 from 4. Do you know how to set a .pdf to open automatically (to view it) after it was created using the Indesign "Export" command?
Answer
There is a checkbox you'll need to select for this when exporting your PDF. After you set it, it becomes the default for that Preset. So, probably the default is in the off position on a new install of CS5.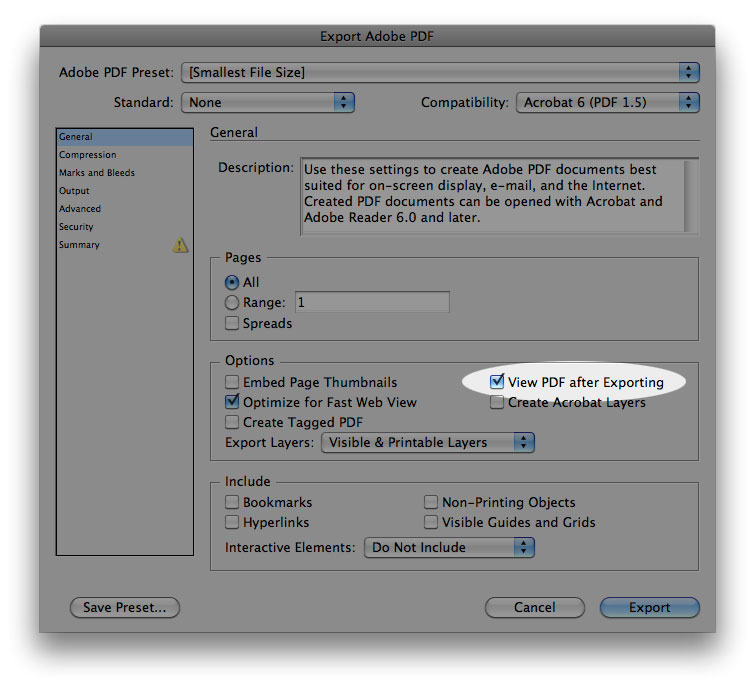 Question
Also, I can't even find Adobe's help menu, where did that go? If you are in Indesign and go to the help menu at the end of the menu bar, that only shows Apple help items.
Answer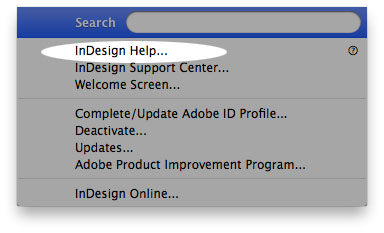 You may need to reinstall InDesign. You should see "InDesign Help" under the help menu.
All of the CS5 versions install a separate program called "Adobe Help" that should launch when you select it. Additionally, it requires Adobe Air and checks for updates through the internet.
I would reinstall and check to make sure you installed the extra help features.