5 Reasons Not to Upload Videos on Your Web Site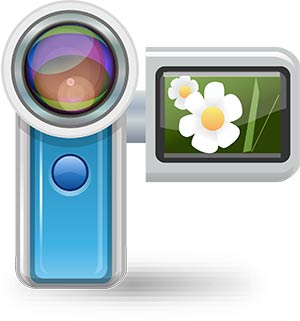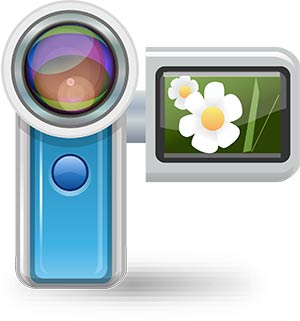 Videos have become really popular on websites. Just take a quick look at Facebook or some of the websites you frequent and you'll notice them. Videos are a great way to engage your audience. But, there are a five things you should know before you upload them to your website.
Video Challenges
1. You will need to make several versions of each video
Different computer systems require different video settings to play on all the different devices. So, instead of uploading a single video, you may need several file types of the same video uploaded to your website. For example, you might need to create a .mp4, flash, and .mov file for each video you want to upload.
Now you will need a system set up that will determine on-the-fly which video will be delivered to your viewer based on their mobile device or computer.
2. Videos are huge
Videos are very large files. A 30-minute high definition video can easily be 30GB. Even a small 5-minute video can be 60MB. The average small business website is about 100-200MB. So, uploading videos can really use up your resources.
But, more importantly, large files can be slow for your client to download. Especially if they are on a mobile device. And remember, statistics show that 50% of your traffic is on a mobile device, so this is a concern.
3. Videos can slow down your website
It is very easy for your website to slow down if you have people watching videos on it. It can also slow down the rest of the server making other people cranky. If you make them too cranky, your web host may throttle your website or take down your website completely.
4. Quality concerns
You need to make a decision on what quality of video you want to show people. Higher quality videos look better but take longer to download. Lower quality videos are faster to load but don't look as nice. Alternately, you could create a high and low-resolution version of each video.
NOTE: As stated in the last section, for each video you create, you will also need to create a few file types. So, if you need to create 2 resolutions you will need to create at least 3 videos for each version making a total of 6 videos.
5. You'll need a player
A video player is the group of controls you see at the bottom of a video. These include buttons to stop, pause, and play your video. They also allow you to see how many minutes long a video is, and how far you've watched.
You'll need someone who can provide software to add a player  when the video displays.
Video Solutions
You may be exhausted from reading all the challenges above. Fortunately, I have some simple solutions that will solve all those pesky issues.
Upload your videos to a web service
The two most popular services are Youtube and Vimeo, and they are perfect for eliminating your problems. You can upload your video to one of these and then embed the video on your website. This means your video displays on your website, but it is being delivered by the service who handles everything else. Such as all five of the items raised above.
A Few More Points
Better Visibility
People might find your video through Youtube and not just on your website. This is another way for you to be seen. So, make sure your video has your contact information at the end.
But, I don't want everyone to see my video!
That's okay. You can adjust your settings to make your video private, or just not searchable. You can also put a password on it.
But, I am selling video content with membership software, and I can't risk it being shared outside my website.
Vimeo has your covered. They have a service that lets you embed videos on your site exclusively. No sharing. The only way someone can view the video is if they are logged into your membership system.
I hope this article has been helpful, but if you have any more questions about videos or need help with your own website, let me know!