What is Gmail Confidential Mode and why did Google email me?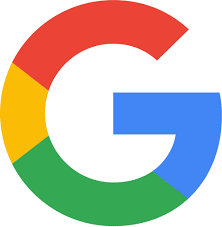 Question
I got this email from google. Do I need to do anything?
Hello Administrator,

On March 7, 2019, we announced the launch of Gmail confidential mode in beta. We're writing to let you know that on June 25, 2019, this feature will become generally available (GA) and will be set to default ON for all domains with Gmail enabled. We're sharing this information in advance so that you can properly prepare your G Suite domain, xxx.com, for this feature….
Answer
Short answer: No.
Longer answer: Google added this feature to your email in March, but they didn't turn it on by default. On June 25, 2019, they will turn it on by default. The email is to notify you about the extra feature (see next paragraph) you can use. It won't change anything else. If you don't like the feature and have a bunch of users on your account that you don't want access, you may want to turn it off. But, I imagine that most people will just find it a nice feature to leave on.
Gmail Confidential is a way to give extra security to your emails. Sending an email in Confidential mode will disable forwarding, copying, printing, or downloading the email's contents. Adding a password won't let them read it without it.
Look for the new icon at the bottom of your "Compose" window: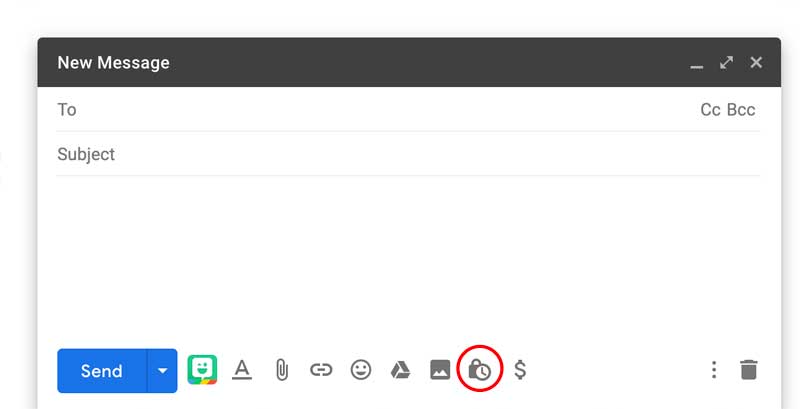 If you click the icon you'll get to the settings page where you can set the expiration time and optionally assign a password. If you choose an SMS password it will want to know the mobile number of the recipient. This is where the recipient will have their password sent after they click a link in the email. They won't be able to open it unless they have the passcode. And, if the expiration time arrives, they won't be able to open it at all.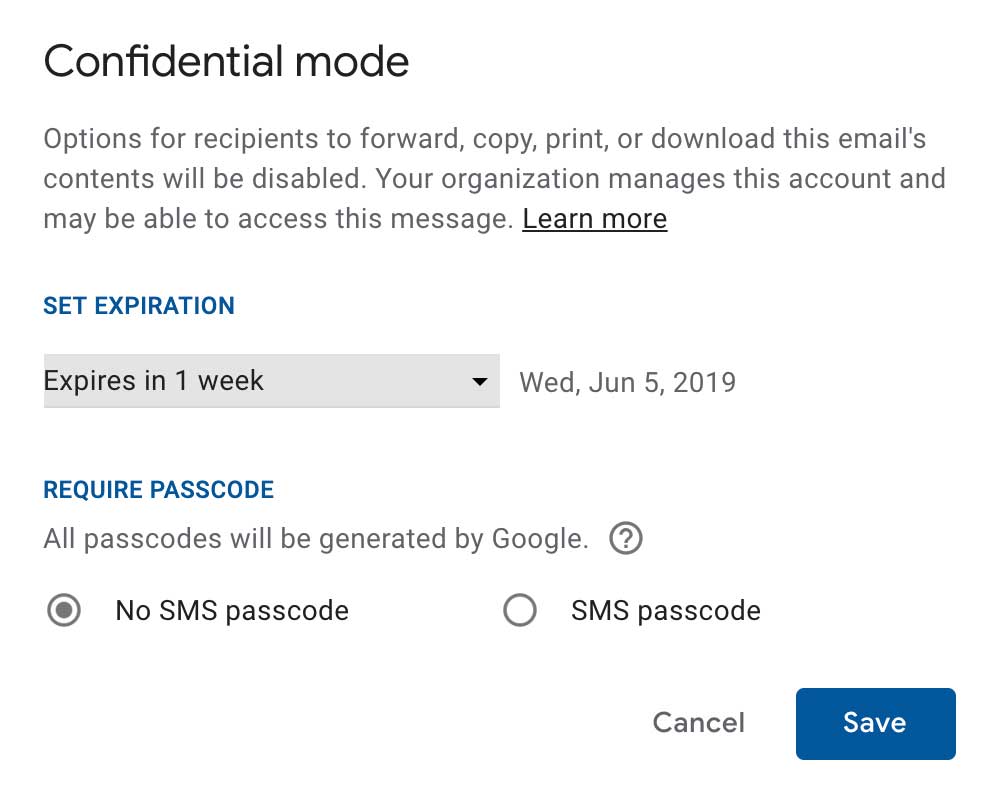 ---
If you are the recipient, you'll get something like this:
---

---
When the recipient clicks the button, you'll get this:
---

Additional questions
I don't see the icon in the compose area: You have to enable manually before June 25, 2019. You can find this setting in the Admin console by navigating to Apps > G Suite > Settings for Gmail > User settings.
I don't want my employees using this. Where do I turn it off? Same place as above.
I enabled it, but I still don't see the button: You may have to wait 24 hours for it to show up.
Why would I use this? To send passwords or any other sensitive information by email for.
Is this going to mess up my email? No, it will not.
Where can I read more about Google Confidential Mode? https://support.google.com/a/answer/7684332
I have a really specific question and need help: Contact Google Support with the reference number at the bottom of the email you received.