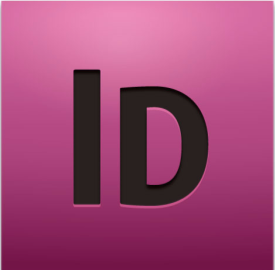 Question
Hi Lena,
I need help with paragraph styles in InDesign. I know how to create them, but not how to use them in multiple documents. I'd like to have related documents sync their styles, but I'd also like to know how to import some styles from one document to another.
Answer
Import InDesign Styles
To import styles is easy. Just open one of your styles palettes (like Paragraph Styles) and click the drop down of the upper right corner of that window. You'll see "Load styles" and "Load All Text Styles". Then you can navigate to the document you want to use the styles from and import them.
Syncing InDesign Styles with Books
To actually "sync" styles requires using the book feature.
Using the book feature allows you to group separate InDesign documents together in a meaningful way. They are a perfect solution for laying out, well… books. Books can be long and can make lengthy and cumbersome documents to edit, so it is often easier to create each chapter as it's own document. Then you can load all the chapters into a book. That book can now synchronize your styles and handle all of your page numbering for you automatically. You can also print individual chapters or the entire project from the book palette to your printer or as a PDF. It's a great way to organize several documents.
To create a book launch InDesign and go to File –> New –> Book. You will be able to save your book and name it.
Now, you should see the book palette open. Select the plus sign on the bottom to add documents to your book. You can also click on the right contextual menu in the book palette to add more documents you want related as well as some other key features such as synchronizing and saving your book when you are finished.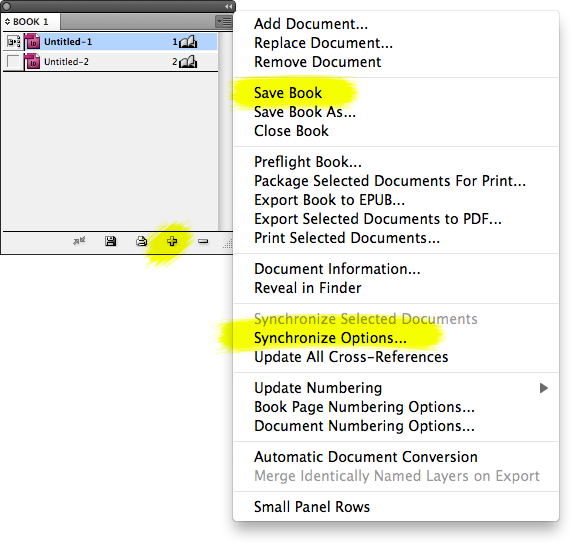 InDesign Plugins
There are 3rd party plugins to help sync styles with many more features for setting up styles. I haven't personally used them – so I don't know how well they work. But if your projects frequently sound like they could benefit from such a plugin, you might want to do a little research to see if any of them would be beneficial.
Happy syncing!