Keep WordPress Emails from Going into Gmail Spam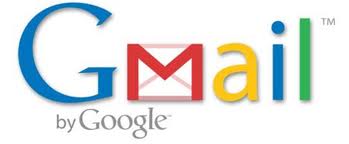 Question:
All of our web forms are going to spam so we have to check spam all the time. Is there a way to fix this in Word Press or a Gmail issue? We switched to Google Apps.
Answer:
There are a few things you can do. I suggest you do all of them.
Make the "From" email a domain-based email
In WordPress you can often make the "from" field a tag generated from the email form to make it look like the "from" is the person who filled out the form. This sounds like a great idea, but Google is strict and if it sees email coming from your domain that is not really your domain, it will often flag it. So, check your forms to make sure the email is one with your domain at the end. I have not noticed if it matters whether it is a real email or not. It didn't used to matter. But, things change – so you may want to pick a legitimate email from your domain.
Email White List on Gmail

You can log into your Google account and add the IP address of your server that your website is located on to the email whitelist. You can call Google to show you where it is if you can't find it. As of this writing it is located here about 1/2 down the Advanced Settings page. NOTE: You must have a paid Google account to get this option. Freebie accounts don't have access to this:
Apps –> Google Apps –> Settings for Gmail –> Advanced settings
Set up a filter in Gmail
You can set up a filter inside of Google. Log into the email account that is throwing your form mail into spam (Settings –> Filter). You can set up the parameters based on subject, from, etc.
Adjust Your MX Records
Have you or your IT guys add this to the MX records for your domain name as a TXT. Replace the parts in bold with your own IP address and domain name.
v=spf1 mx a ptr ip4:000.0.00.0/32 mx:cmail1.com include:_spf.google.com include:DOMAINNAME.COM ~all