How to make a bootable OS X El Capitan USB Drive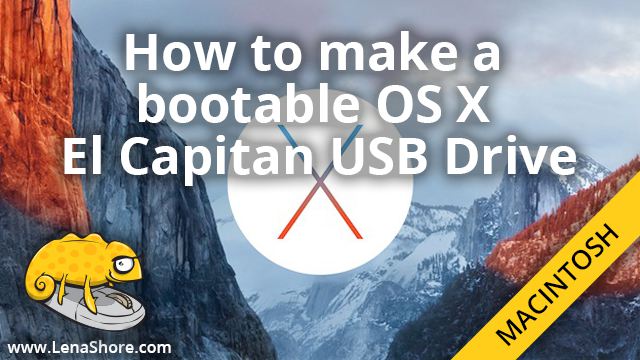 Question
I purchased El Capitan through the app store a while back for my Macintosh and there is no disk. Now I need to reinstall the operating system. How can I do this? I would really like to have a clean install of my operating system.
Answer
Make your own bootable disk of El Capitan
What you'll need:
The "Install OS X El Capitan" file that you downloaded from the app store.
An 8 gigabyte thumb (USB, flash) drive (or larger).
Properly prepare your thumb drive
Plug in your thumb drive.
Open Disk Utilities. (Applications –> Utilities)
Highlight your Flash Drive in the sidebar.
Click the "erase" button at the top. (NOTE: This is going to erase your flash drive. Make sure you don't need anything on it.)
Choose the options below in the photo: Name: Untitled, Format: OSX Extended (Journaled), and Scheme: GUID Partition Map.
Click "Erase."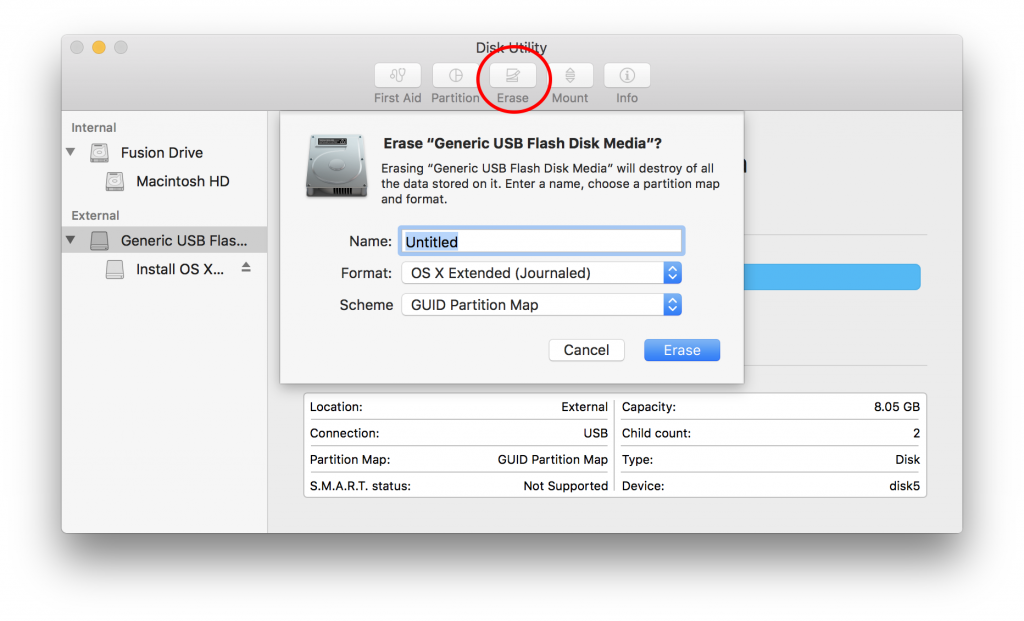 Create the boot disk
Make sure "Install OS X El Capitan" is in your applications folder. If you don't have it you can download it again by going to the Purchases area of the App Store. Even a good connection is going to take the better part of an hour as it is over 6GB. You may want to find something to do or take a break. When it is done installing, exit from the installation prompt. If you install it now, it will do an install and delete the image disk.
Plug in your properly formatted thumb drive (as outlined above).
Open the terminal and type in (or just copy/paste) the command below and hit a return (enter your password when prompted).
sudo /Applications/Install\ OS\ X\ El\ Capitan.app/Contents/Resources/createinstallmedia --volume /Volumes/Untitled --applicationpath /Applications/Install\ OS\ X\ El\ Capitan.app --nointeraction
That's it. Except for the waiting. I have a pretty obscene amount of RAM comparted to most people and it still took my terminal 25 minutes to finish processing. Here is what it will look like while it's happening.

After the terminal is done, you'll have a bootable USB. To use it, restart your computer while holding down the option key. An option to boot from the thumb drive will appear. Now you can go through the installation as normal.
Easy as Apple pie.