How to Stop Spam Commenting on Your WordPress Site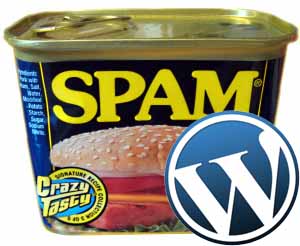 Question
Is there a way to block or stop the comment attack happening on my Wodrpress website? I've received 5 fake comments so far.  Betsy, Mildred, Flora, Marilee, and now Ice have all left fake comments on my site as of this morning … starting at 7:19 this morning.  I went in and marked the first 4 as spam, but just got the new one.
Answer
Congratulations! You have arrived.
If your blog is up long enough, this will happen to you. Spammers leave spam comments to get a free link back to whatever they are trying to sell or promote. If you looked at the URL typed in, most likely it is for pharmaceuticals or similar.
Betsy, Mildred, Flora, Marilee, and Ice aren't even real. They are robots. You are getting lots of them at once because the spammer's bot found you. Once it found you, it realized it could post a bunch of comments on your blog. If one comment is good, 10 or 100 are better in the eyes of a comment spammer.
You have a couple of avenues you can follow:
Remove the comment function on your site. Remove the commenting section of code in your theme.
Adjust the comment settings. These are under Settings –> Discussion. You can close comments after a certain period of time or approve them individually. There is also an area where you can blacklist keywords, names, URLs, IPs, etc.
Add Akismet: Akismet is a plugin that sends comments back to a giant database to check to see if they are spam. WordPress installed this plugin by default. Turn it on and enter your API key to activate it. If you go to Settings –> Akismet there will be a link to get your API if you don't have one. And, if you don't see Akismet installed, you can download it from the WordPress Repository.