Mrs. Bzzz Pest and Termite Solutions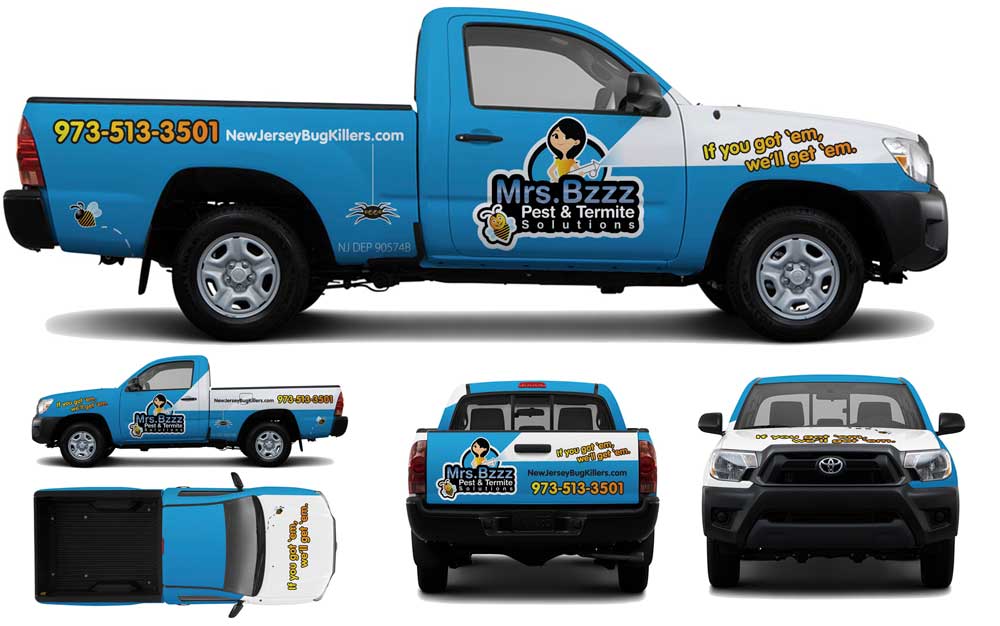 I recently had the pleasure of working with Mrs. Bzzz Pest and Termite Solutions to create some new branding.
Mrs. Bzzz came to me with an initial request for creating some eye-catching truck wraps for their vehicles. When a client's company name has a sense of humor you know it has the potential to be an extra fun job. And this one did not disappoint.
After creating the truck wraps, we worked together to create a new website and round out the new design work. They were both fun to work with and extremely responsive… traits I know extend to their customers. If you are in the New Jersey area and need pest control, you should give them a call!