Create multiple Vcards from Address Book at Once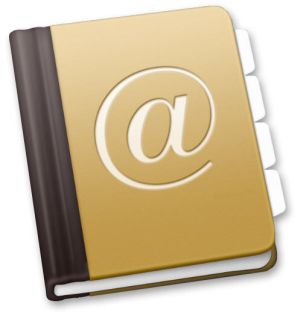 Question
Is there a way to create multiple and separate vCards from my Address Book on my Mac? I know I can grab a group or "All Contacts" onto the desktop and it will make a single vCard with all of the contacts inside of it. But, what if I wanted to make a separate vCard for each user? I don't want to drag and drop for each name. It will take forever!
Answer
Yes. That would be a pain. Fortunately, you can do this easily and quickly. Below are the two ways to create vCards from your Address Book.
To create a single vCard with multiple entries inside of it: Highlight/Select and drag more than one card out of the Address Book window or choose a group to drag onto your desktop.
To create multiple vCards at the same time: Hold the Option key when dragging multiple cards (or a group) out of the Address Book window.
TIP: If creating multiple vCards at once create an empty folder to drop them into for easily handling.