Lena's Favorite Password Management Software: 1Password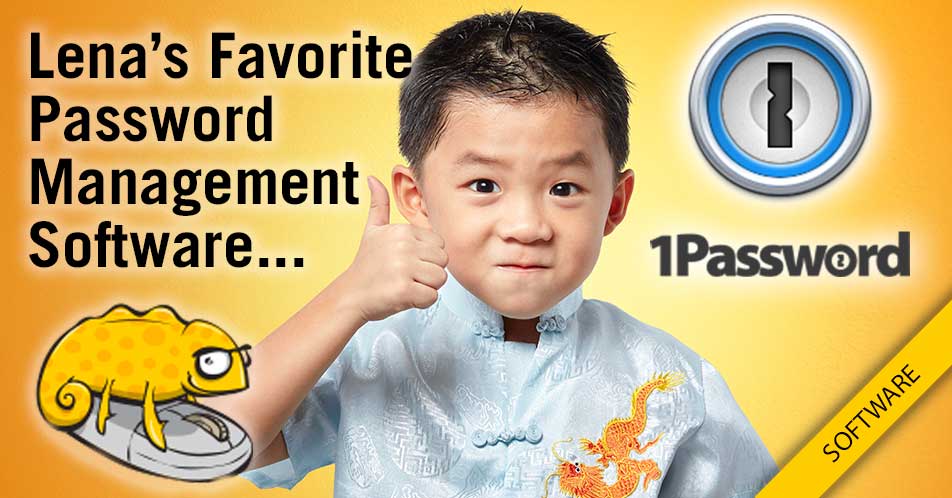 I use a LOT of passwords. I have my passwords, my husband's passwords, my client's passwords — and probably passwords for my dog somewhere too. As of this writing, I have over 3200 passwords. And while I like to think I'm smart enough to remember them all, let's get real. I'm not that brainy. But I am smart enough to know I'm not that brainy.
Also, with all the hacking going on, keeping your passwords safe is a real issue.
Thankfully, there are password programs to help you manage your passwords, save time, and make your life easier.
My favorite program for password management is 1Password. I tell people about it so often I finally decided it would be better if I wrote and article and saved myself some time. I wish I had been paid a dollar for every time I stood on my soapbox to tell someone about. I'd be rich enough to buy the complete Blu-ray box set of Buffy the Vampire Slayer (if it actually existed).
First, here is a great overview video by 1Password…
One day it occurred to me that if someone hi-jacked my password, they could, with some effort, figure out access to all of my online properties (servers, bank accounts, etc.). Not to mention the security risks for my clients. Think about it. Most of you have gotten that fun little notice from a company telling you they got hacked. Now your information is "out there" and you need to change your password immediately.
How many of your friends have had their Facebook or email hacked? It seemed more of a "when will I get hacked" versus an "if I get hacked".
This terrified me. 1Password was the solution.
Now, all my passwords are very long crazy jumbles of letters, symbols, and numbers. If you test the password's security, it comes back "It would take a computer about 558 QUADRILLION YEARS to crack your password". Literally. I can live with that.
My top favorite things that 1Password does
I need to only remember a single password.
It works in conjunction with all major browsers.
Every password I create looks something like this: 6)LJqx2a3q2>zNhJWeeQ. No one is going to guess that. — 6)LJqx2a3q2>zNhJWeeQ is not my password.
All my passwords are different now.
One click will generate your password. I don't waste time creating them.
My computer, iPhone, and iPad have all passwords synced.
I can store logins, identities, credit cards, driver's licenses, social security cards, memberships, bank accounts, wireless routers, software licenses, servers, email accounts, and more.
I can save form information so I don't have to fill out forms by hand. Click. It's filled.
When visiting a website, it's one click to fill in the login and password. It will hit "enter" for me.
If you are shopping online you can pick your credit card from the dropdown and it will fill it all out for you.
Shows you vulnerability alerts from sites that have had a breach so can change your password.
1Password encrypts all passwords for security.
You can go old school and print out all your passwords and save them somewhere for safe keeping.
You can sort, search, and tag your passwords.
1Password copies and pastes, giving you protection against key-logging malware.
They also have a version for team environments. Managing access with hires and fires is easy.
It saves me a ton of time. I log into accounts all day long.
Finally, I like Agile Bits as a company as much as I like their product. I've been using them for 10 years now. They have frequent updates to keep things running well. They are always looking forward and polishing the software. I haven't had very many issues over the years. But, every time I  contact them, they are quick to reply, and very helpful.