Ideas to Make Your Website Work Harder for You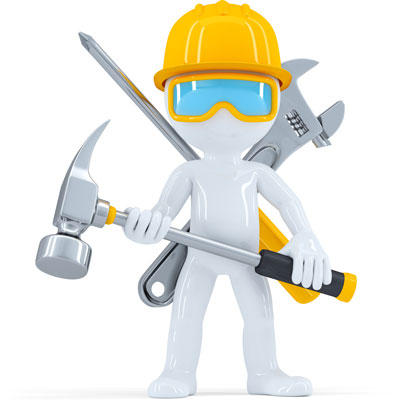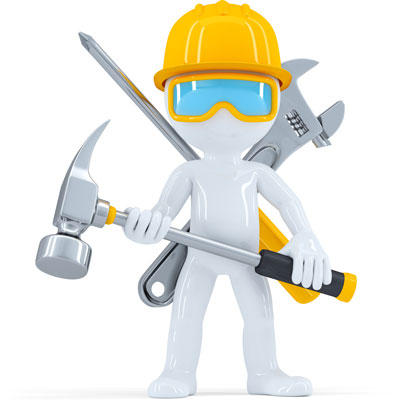 "What can I do to make my Web site better?"
I get this question a lot. In many cases, the short answer is "plenty". Here is a checklist of items I use to help clients determine what items would be helpful to them to improve their website. (We'll call the following, "the long answer".)
Content Stuff
Create a Blog
Blogging is a great way to reach your target audience with your thoughts, opinions, and offerings on relevant topics. This is also a great place to add items that will keep your visitors coming back (recipes, give aways, contests, etc.). This is also a good place to list shows, training schedules, or other events. The more relevant content on your website the more search engines (like Google) have to work with to rank you higher than your competitors.
Benefit — A good blog with updated information can encourage visitors to come back as well as rank your website higher.
Add a Frequently Asked Questions Page
Web site visitors love FAQ pages when they want to learn about your company. It's one of the first places they will want to go. Give them one!
Benefit — Creating your own FAQ page allows you to answer the most common questions you are asked about your company. Another benefit is you get to answer the questions you wish people would ask you about your company.
Create Better Content
Content means the actual words and articles on your website. Your site may need more, updated, or  better content. We can help you target your audience and tell your potential clients what you are all about.
Benefit — The more relevant content on your website the more search engines (like Google) have to work with to rank you higher than your competitors. When visitors get to know you, they will be more likely to buy from you.
Create/Update Shopping Cart
A shopping cart allows customers to select products and purchase items directly from your website. If you already have a shopping cart, make sure each item has a great description and a price. Don't miss a sale because you didn't have enough information on your product page. Good shopping carts allow you to have multiple views of products, larger detail images, and plenty of space for information.
Benefit — Additional revenue stream.
Make a Favicon
A favicon is the small icon that shows up next to your website URL in the browser.
Benefit — Adding a favicon doesn't have a huge benefit beyond maybe making it a little easier to navigate to your site in a list of someone's favorites, but it is easy to do and does extend your branding a little bit.
Add a Digital Version of Your Catalog or Brochure
Create a link to the digital version of your print catalog or brochure for visitors who wish to learn about your company, services, or products.
Benefit — Gives visitors a choice on how they want to get your information. Many customers today will simply move along to someone else if your information isn't available to them online.
Structure Stuff
Update Your Web Design
This is the overall design and the way your website looks.
Benefit — Updating your website gives you the opportunity to stay relevant to your customers as well as implement new technologies that would benefit you or your clients. A good visual experience that includes a pleasing design and good navigation can keep clients focused and stay on your site longer. (Important if that customer is trying to decide whether and/or where to buy.) Check out your competitor's sites. How do they look compared to you?
Make Your Web Site Responsive
This means that if you narrow your browser window (or look at it on a smart phone) the website responds by rearranging itself.
Benefit — Since there is a 50% chance of someone looking at your site on a mobile device vs a desktop computer, this has become really important.
Increase Readability
If your text is too small or a color that isn't visible, you could be losing viewers. Make your text easy to read by making it a decent size and contrast.
Benefit — Creates a better visitor experience.
Create Better Navigation
Navigation is comprised of all the links on your webpages that allow your visitors to go from one page to another. They should be the same on all pages, easy to read, and easy to click so people don't get lost or frustrated.
Benefit — The easier it is for people to navigate your web site, the easier it will be for them stay longer and get the information they are searching for.
Keep Copyright Date on Your Site Current
Your Web site should have a copyrighted and is usually located in the footer of each page. An out of date copyright date can make viewers and search engines think you and your products are stale and out of date.
Benefit — Lets visitors and search engines know your site is still relevant and operational.
Add a Search Box
If you have a lot of content on your website, consider adding a search feature to help visitors search and find what they are looking for quickly.
Benefit — Helps visitors find what they are looking for and have a better experience on your website.
Add Informative Videos
Adding informative videos about your products and services.
Benefit — Gives visitors more information and makes you a source of information they can come back to and recommend to others.
Add News/Press Releases
News or press releases that your customers might be interested in.
Benefit — Increases company visibility.
Additional Content
Do you have other content you could add to the site? More product descriptions, warranty information, diagrams, videos, etc.
Benefit — More content means more information for clients to read and search engines to rank.
Keep in Touch with Your Customers Stuff
Create an Eblast/Electronic Newsletter
Email attractive eblasts with current information, specials, news, etc. that your customers would find valuable.
Benefit — Gives clients information as well as reminding them you are available for their needs.
Promote Using Social Media
Are you using Twitter, Facebook, Linkedin or other social media sites? If you are, you should add their logos to your Web site. If you aren't, you should consider it.
Benefit — Proper use of social media brings attention to your website by driving traffic as well as providing linkbacks to your site. Linkbacks are other websites that have a link to your Web site and can help increase your search engine rankings.
Create a Conversion Form
Conversion forms are the primary way to get leads from your website. This includes contact forms and other forms that visitors would use to contact you. Your current contact form may be either nonexistent or difficult to find.
Benefit — Collecting contact information from your visitors allows you to follow up with them later and keep in touch. Without forms, you can't convert your website traffic into customers unless they call you. Adding some type of simple subscription form that allows users to get email updates is a great way for visitors to express their interest in the company and its offering and for the business to stay in touch.
Provide a Mailing List Collection Form
A form that visitors could use to sign up for your mailing list.
Benefit — An opportunity to expand your list of people who want to hear about your company, specials, news, etc.
Prominent Telephone Number
Make sure your telephone number is easy to find on your Web site. Customers want to know they can call you if they need to.
Benefit — Gives customers access to immediate customer service, and that all-imporatnat confidence that you will be there to help them.
Request a Catalog/Brochure Form
Supply a form that could be used by online visitors to request a physical catalog. You can also take the opportunity to ask for other information, such as their email address.
Benefit — Customer service benefit. Also a way to collect valuable information from your visitor.
Do you need On-line Chat?
This would be a way for your customers to contact you through the website through a chat window. Would your customers benefit from this type of technology?
Benefit — Immediate gratification for customers.
Do you have any initiatives you can talk about?
Can you talk GREEN or Made in USA or any other initiatives that would be a benefit to your branding?
Benefit — Shows that you and your company are responsible and have values similar to those of your clientele.
Technical Stuff
Correct Missing Page Headings
Similar to the way newspapers and magazines use headings and sub-headings to help readers, websites can use special tags in their HTML. They must be text and not pictures of words.
Benefit — These tags not only help human readers read the content, they also help search engine spiders better understand the content on a page and what is most important. It is generally a good idea to use heading tags to help signal to the search engines what the web page is about.
Correct Missing Image Tags
Images are a great way to enhance a website from a user's perspective. However, it is important to note that search engine crawlers cannot really "see" images. So, if you have lots of images that contain textual content within the image itself, this content will not be seen by the crawlers.
Benefit — HTML helps address this issue by providing a way to specify the textual content for an image using the "alt" attribute. The alt attribute allows web pages to assign specific text as the "alternative" content for images for those that cannot view the images themselves. This can be search engine crawlers or text-only web browsers.
Metadata
Make sure your metadata is not missing. Each of your pages should have a unique title, description, and associated keywords.
Benefit — Metadata tags allow you to tell the search engines what your web page is about.
Multiple Years of Domain Name Registration
Register Domain for more than one year.
Benefit — Google and other search engines like to see domains that have been registered for extended periods of time as this shows a commitment to the domain name. It also is an indicator that this website is not a temporary spam site.
Encode Email Addresses
Non-encoded emails are email addresses that spammers can collect and use for sending spam. When you encode them, spammers cannot collect them automatically.
Benefit — Fixing this will decrease the amount of spam you receive in your inbox making it easier to respond to the legitimate emails you want. Additionally, spammers can use your email address to make spam look like it came from you. This puts your email at risk from being blocked by many groups. Encoding your email address helps fight this behavior.
Create Clean Links
Your pages may have links that aren't readable by search engines. Click on any of the pages on your Web site. Look at the URL to see if it is readable.
Do you have this?: http://www.domain.com/catalog.cfm?dest=dir&linkid=11&linkon=section
Instead of this?: http://www.domain.com/catalog/red-widgets
Benefit — Using a system that cleans these links up makes it easier for search engines (and people) find your products. If you can't read the URL, neither can Google.
Wrap up
Certainly not all of these ideas will apply to you. But some of them are very likely to make a lot of sense for your business industry, at the very least. Just the act of sprucing up the place will help your search engine rankings, even if everything else stayed the same. But as long as you're doing it anyway…