Old Indesign File Won't Package Without Missing Plugins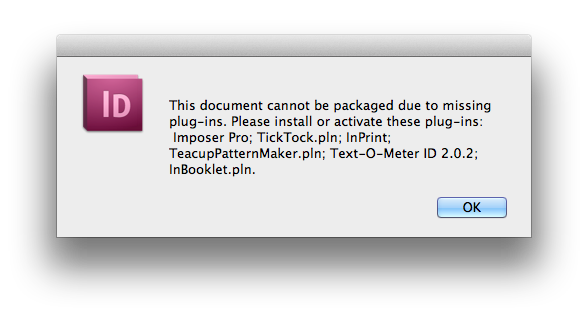 Question
I'm trying to package a file in Indesign, and get this message: "This document cannot be installed due to missing plugins. Please install or activate these plugins." I don't have the plugin asked for.  The original file is really old and I don't have a way to get those plugins. What can I do?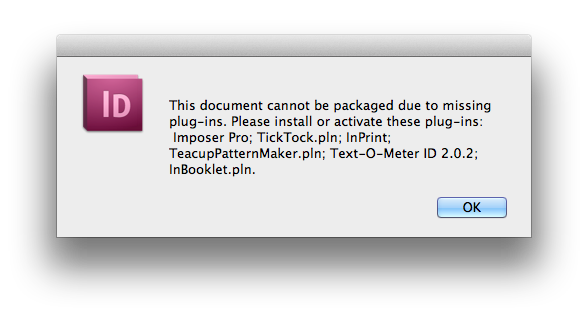 Answer
You can strip the document of plug information easily. Although, it matters which version of InDesign how you do it.
If you have an older version of InDesign (CS4 or older) you can export your file to an INX document and that will strip the plugins.
If you have CS5 you will need to export your document as an IDML (InDesign Markup Language) file.
After you export a version of the document in question, you can open it with InDesign and then package your document normally.