How Do I Make My Website More Popular?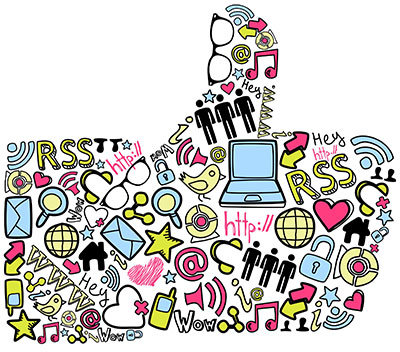 How do I make my website really popular?
I get this question a lot. There's not a easy answer. Or at least not a quick answer. There's lots and lots of ways to help your website gain visibility on the Internet. Some of those things will cost you money, some those things will cost you time. So, no matter what you decide to do you're either going to be spending time or money.
Who is your target audience?
If your answer is "everyone," you have some work to do. Without a clear target market you'll speak to no one and will be wasting your marketing dollars and your time.
Once you figure out who your target audience is, it will become easier to make decisions on how you want to reach them.
Advertising
Advertising is one way to get the word out about your website or business. Everyone is pretty familiar with advertising. You can put an ad in your local newspaper, a national magazine, or a flyer at your local bar. Advertising prices vary depending on the scope of the media and how popular it is. Your small local publication is not going to cost as much as placing an ad in a national magazine. 

The important thing to remember with advertising is you're trying to reach your target audience. Once you have identified your target audience, then you can start exploring what types of media it make sense to advertise with, and can see what fits within your budget. 

Advertising online is also very popular. This can include banner ads on websites, ads on Facebook, or even commercial breaks between your favorite Hulu shows. You can also see advertisements in some of your favorite games on your smart phone, or banner ads that show up in applications such as Spotify.
Social Media
Usually clients are interested in social media. It seems new and scary and they're not sure how to approach it. But they've heard it's free and it will do the job. Social media can be absolutely fantastic. However it is going to cost you time.
You're going to need to figure out which social media outlets you would like to participate in, and there are a bunch of them. There's Facebook, Twitter, LinkedIn, Flickr, Yelp, YouTube, the list goes on and on. Each social media site is going to be a little bit different. Flickr is great if you want to share photos. YouTube is great if you want to share videos. Facebook might be great if you already have an account and you'd like to create a fan page for your business. Twitter is really cool for microblogging.
You should spend some time looking at the top social media sites and make some decisions on which you'd like to try. Then pick one, use it, and get familiar with it before you move on to the next. This will give you an opportunity to learn each one and also see what kind of time investment you are looking at. Also, you'll get to see whether it is enjoyable or not for you. Because if you don't enjoy it, you won't be doing it.
The trick to getting any social media sites to work for you, is investing the time it takes to set them up properly, and then cultivating them. You can't just sign up and think that people will flock to your website. You will need to invest time, set up your profiles, and participate. It's about being an active member of a community. That's what makes it social.
Participation includes several things. First you're going to need to set up an account, and part of that will be setting up a profile. Then you're going to have to start making connections. Many social media sites will try to help you make those connections by asking for your address book or giving you a way to search for friends that might already be part of the community. However you decide to do it, you will need to start building that community.
You will need to do this for each social media outlet you decide to participate in.
Additionally, you will need to make a regular investment of time on each site you would like to participate in. You are cultivating relationships here. Think if it like a vegetable garden. If you don't nurture it on a regular basis, it will die. I would suggest you spend no less than 15 minutes a day working on social media to improve your website's visibility.
It is better to only have one social media outlet that you participate in than twenty that are empty or stale because you don't like to update them.
Search Engine Optimization
Search engine optimization, (SEO) is defined by Wikipedia as:
Search engine optimization (SEO) is the process of affecting the visibility of a website or a web page in a search engine's "natural" or un-paid ("organic") search results. In general, the earlier (or higher ranked on the search results page), and more frequently a site appears in the search results list, the more visitors it will receive from the search engine's users. SEO may target different kinds of search, including image search, local search, video search, academic search, news search and industry-specific vertical search engines.

As an Internet marketing strategy, SEO considers how search engines work, what people search for, the actual search terms or keywords typed into search engines and which search engines are preferred by their targeted audience. Optimizing a website may involve editing its content, HTML and associated coding to both increase its relevance to specific keywords and to remove barriers to the indexing activities of search engines. Promoting a site to increase the number of backlinks, or inbound links, is another SEO tactic.
The bottom line is if done right, your website is more easily found on the Internet. I like to break down SEO into two types — external and internal. (By the way, extended copy-and-pasted materials from other websites — like the above — can hurt your internal SEO, because search engines tend to punish cheats.)
Internal SEO includes the things you do to make it easy for search engines (like Google) to read your website. If your site is not programmed properly, or has bad coding, Google will show up to look at your site, decide isn't worth it, and leave. If Google leaves, your website does not get indexed. In other words, when someone searches for you on the Internet, you won't show up. Or you show up on page twenty so no one will ever see you. So internal SEO is ensuring Google can read your website, and when it does — it reads it properly. This is achieved by good coding, writing your content with appropriate keywords, and having clear subject matter on each page.
Web SITES can't be optimized. Web PAGES can. Google has one goal, which is only to be accurate. (And make money. Okay, Google has two goals.) So when Google scans your website, it could arrive anywhere. This could be your home page, about page, or some other page.  Each page will be indexed separately and treated individually. When Google shows up and reads your page, it is trying to figure out what that page is about. It wants to be accurate, so that when it adds the pages' content to its search engine — it is delivered accurately to the person searching. If you search for "purple widgets," Google does not want to deliver a page that is about "pink ponies." When you create a page for your website, the content is very important. You want to use good keywords, in the proper amount, and stick to a single subject per page whenever possible.
External SEO is driving traffic to your website and includes a lot of research. It means researching your competitors' sites, looking at your rankings on the Internet daily, researching how people are finding you, what types of keywords they use, etc. It is a lot of research and trend following. Once you get a handle on that type of information then you can start making adjustments and monitoring them to increase your visibility and ranking. This also includes creating backlinks to drive people to your website. If you have a decent monthly budget to spend on SEO you can really increase your rankings this way. And, for the record – if someone offers to add your website to 100 search engines for $100 — you are just throwing away money. Good SEO takes time and monitoring. Sadly, the field is rife with bogus offers of this kind.
Low Hanging Fruit
Make a list of items you think you could do to improve your website visibility. Now order them in terms of time and money. Give some thought to what you have more of; time or money. You'll probably realize there are some things that won't take you too much of either. Start with those.
Wrap Up
A varied approach is best. Pick out a few things to try, stick with them for a while, and evaluate. If you haven't done it before, you'll need to utilize some testing to see what works best for you and your business.
Social media will cost you time. SEO and advertising will cost you money. You probably need both.
Determine a target market, and pick advertising aimed straight at it.
If someone offers to add your website to 100 search engines for $100 — you are just throwing away money.
Pick the low hanging fruit.